So you thought we'd abandoned you? No way! :D Here's a treat for you - coming all the way from England:
This week's sketch is made by Annika and the interpretations by Jeanette and Zarah herself - a sketch that looked "easy" from the beginning, but turned out to be harder than I thought. After some pulling out papers and decorations and shuffling them back and forth, I finished the LO, late last night - and I'm happy I took the time to do it. It reminds me of our beautiful wedding day and the love I feel for my husband, David.
Well, enough babbling from me, I'll let you see the LO now: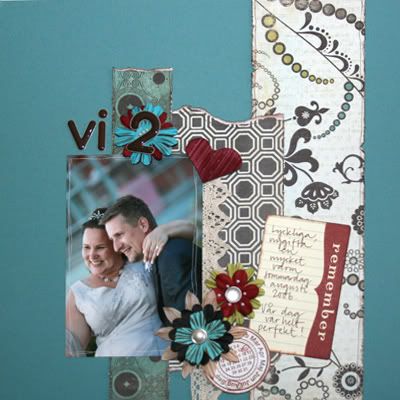 The title says: "The 2 of us"
Here is
Zarah's
go on the sketch - a beautiful card: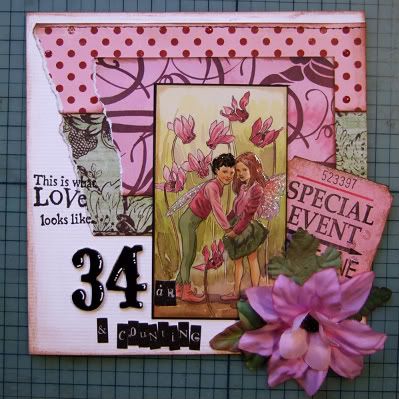 I just looooove her cards and LOs - keep 'em coming!
:D
...and she does... Here's yet another card made from the sketch - she's on a roll now!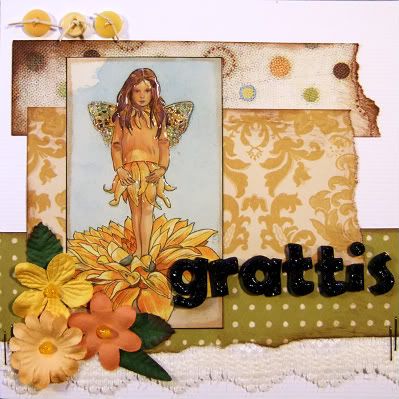 Amanda has contributed with her go on the sketch - a wonderful LO with her sweet, sweet son: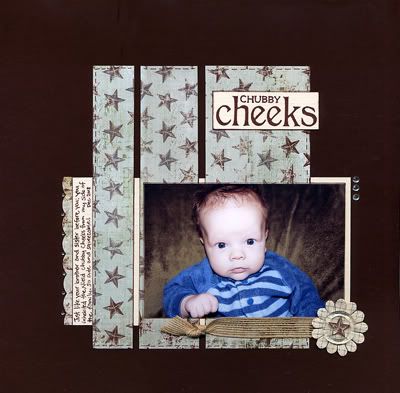 So, when can we see your interpretations of the sketch?? ;D
Have a lovely Wednesday!
/
Jeanette